In October 2017, Zhongshan Xiaoying Power Technology Co., Ltd. launched a series of products
View:149 Date:2020-10-27
In October 2017, Zhongshan Xiaoying Power Technology Co., Ltd. successfully applied for CE, ROHS, FCC and other multi-stage international product certification series products.
CE certification:
The "CE" mark is a safety certification mark and is regarded as a passport opened by the manufacturer to enter the European market. CE stands for confirmite Europeenne.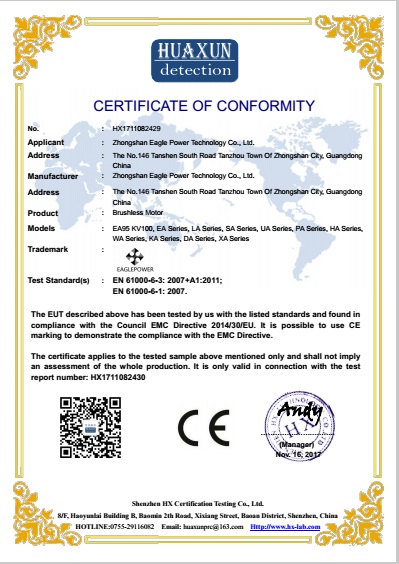 ROHS认证:
RoHS is a mandatory standard established by EU regulations. Its full name is "restriction of reth substance". The standard was officially implemented on July 1, 2006. It is mainly used to standardize the material and process standards of electronic and electrical products, so as to make it more conducive to human health and environmental protection. The purpose of this standard is to eliminate lead, mercury, cadmium, hexavalent chromium, polybrominated biphenyls and polybrominated diphenyl ethers in electrical and electronic products (Note: the correct Chinese name of PBDE refers to polybrominated diphenyl ethers, which is a false statement). It is stipulated that the lead content shall not exceed 0.1%.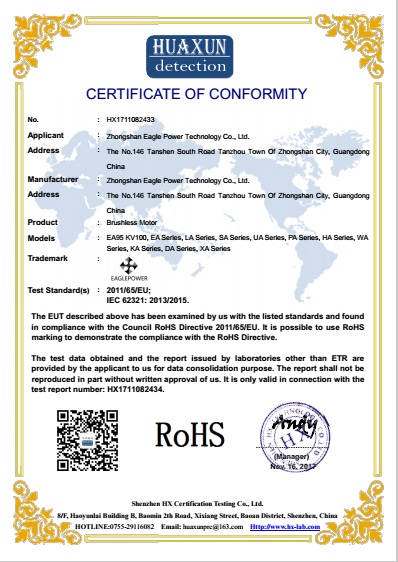 FCC certification:
The full name of FCC is the Federal Communications Commission, and Chinese is the Federal Communications Commission of the United States. Founded in 1934 by Communications Act, it is an independent agency of the U.S. government and is directly responsible to Congress. The FCC coordinates domestic and international communications by controlling radio, television, telecommunications, satellites and cables.
It involves more than 50 states in the United States, Colombia and the United States. In order to ensure the safety of radio and wired communication products related to life and property, the engineering technology office of FCC is responsible for the technical support of the Committee and the approval of equipment. Many radio application products, communication products and digital products need FCC approval to enter the U.S. market. The FCC Committee investigates and studies all stages of product safety to find the best way to solve the problem. The FCC also includes testing of radio equipment and aircraft.